Should You Buy a House in 2021?
Posted by Carson Lowry on Tuesday, March 9, 2021 at 9:09 AM
By Carson Lowry / March 9, 2021
Comment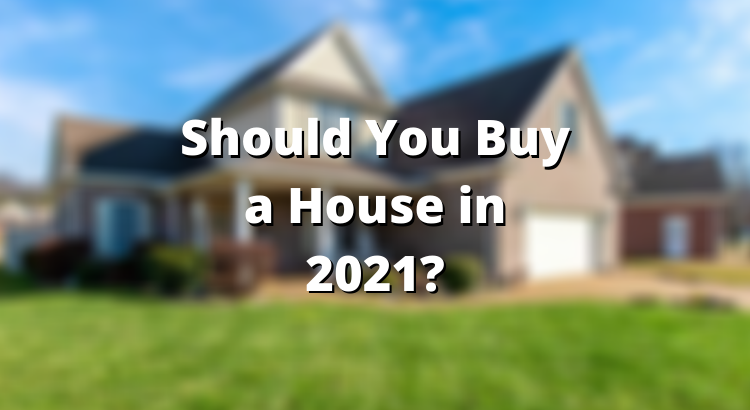 Whether you're buying a house to live in yourself, flip, or retain as an income property, it's a big decision to make. And this year may be particularly challenging on the homebuying front. Here's what you need to know.
Mortgage rates remain low
First, let's talk about mortgage rates. Despite a recent uptick, rates for all fixed-loan products continue to sit near historic lows. As of this writing, the average 30-year loan can be had at 2.839%, while rates are averaging 2.613% for the 20-year loan and 2.296% for the 15-year.
These rates are, in a word, outstanding. And they won't last forever, though chances are, they'll stay relatively low throughout 2021, especially with the economy starting off the year in a continued sluggish state. Even if the average 30-year mortgage hits 3% later on in the year, it will still be an incredibly appealing time to lock in a home loan.
Housing inventory is limited
As of December 2020, housing inventory stood at just 1.07 million units for sale. That's a 23% year-over-year decline. It also represents a mere 1.9-month supply, which is well below the threshold needed for an equalized housing market.
Right now, sellers have a clear upper hand due to limited listings, and buyers are paying the price. In December, the median price of an existing home sold was $309,800. That's a 12.9% climb from a year prior, and also, the highest median price for December on record.
The fact that homes are flying off the market isn't helping buyers, either. In December, it took an average of just 21 to sell a listed property.
Should you buy a home in 2021?
Whether it pays to pay a home this year largely boils down to your financial circumstances and what you intend to do with that property.
If you're buying an income property, there's huge demand for affordable rentals right now, so it could be worth paying a premium to add units to your portfolio. Similarly, house-flipping profits recently reached a 20-year high, so now's a good time to get in on that game.
If you're thinking of buying a home to live in, not necessarily as an investment, then you'll need to consider your financial situation. Right now, you'll pay more for a home than normal, so you'll need the cash reserves to support a higher down payment. You may also need to settle for a home that doesn't check off every box on your wish list given the limited number of properties that are available for sale.
Of course, as the year progresses, inventory could open up, and home prices could start to come down. It could also pay to plan to buy once coronavirus vaccines are widely rolled out, at which point it should be easier to attend open houses and see homes in person.
The big question mark on the homebuying front this year will likely be mortgage interest rates, but most industry experts predict that they'll hold relatively steady as the year progresses. If you're a strong borrower -- meaning you have a low debt-to-income ratio and a respectable credit score -- you're likely to score an attractive rate, which will help compensate for a higher home purchase price should you be forced to pay one.
The bottom line
Buying a home this year is a mixed bag, whether you're an investor or are looking to put a roof over your head. While you might pay more for a home in 2021, you might also score a lower interest rate on a mortgage than you normally would. Assess your own finances and goals to see if buying is right for you, and if you are going to buy a property to hold onto (not flip), make sure you're an optimal mortgage candidate. The primary upside to buying this year is snagging a discounted home loan rate, so be certain you're actually in a position to get one.