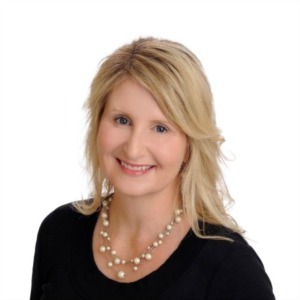 I've lived in the Newburgh/Evansville area most of my life. I graduated from the University of Evansville and married Carson in the same year. When Carson first got into the real estate industry, we had two young boys at home. While I was raising our two boys, I helped with various types of marketing.
I decided it was time to get my real estate license in 2009 so I could help out more with his growing business. I wasn't sure how I would fit into the mix, but quickly discovered I had a passion for working with buyers. I feel that my strength is in helping a buyer find the right home for the chapter of life they are currently in — whether it's a young person who is tired of renting and wondering if they can buy, a growing family who needs more room, or a buyer who wants to downsize and simplify their life. 
In addition to working with buyers I manage and coordinate closings. Taking our buyers and sellers through the 30-45 days that the home is pending - working with the other realtors, home inspectors, lenders and title companies to complete your move with as little stress as possible.  
If you or someone you know is interested in buying or selling a home, call or email me today!