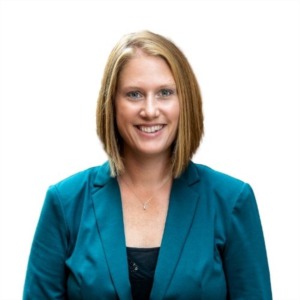 I have been a local resident of Evansville my entire life, and know the city and surrounding areas very well having lived in several different communities growing up. As a lifetime resident of Southwestern Indiana, I have come to enjoy many of the wonderful annual community events, am actively involved in my church community, and volunteer at my children's elementary school every chance I get. I have been blessed with 3 beautiful children, a daughter with a heart of gold, and two very active, silly boys.
I graduated from University of Southern Indiana with my Masters in Social Work, and was a Mental Health and Behavioral Health Therapist for 5 ½ years. Prior to social work, I worked in the food and service industry for several years where I really fine tuned my customer service skills. I first was introduced to real estate through an old high school friend, gained knowledge of the industry by learning from the ground up as a transaction coordinator, earned my license in 2016, and have been continuing to maximize my skill sets over the past 6 years.
I love EVERYTHING about real estate! Mostly, I enjoy being able to share in the joy families experience while selecting their first home after being newlywed, or being able to envision a growing family living in their new home, or being able to assist sellers reach their investment goals. Whether you are selling or buying, our TEAM offers personalized services to the families we represent, great communication, and an overall enjoyable experience!
Carson Lowry Team is the real deal, working hard behind the scenes to make your dream of homeownership become a reality! Leave it to Lowry!