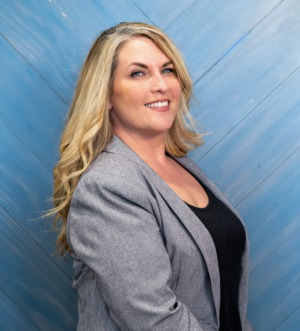 Hello! My name is Andrea Clark and I'm a proud Evansville Native! Growing up here gave me a strong appreciation for my community and its values! This community, along with my family, has shaped me by teaching me to work hard, set goals, be good to people, and to give back! 
I am the proud parent of one daughter, Alexandra and I'm engaged to a wonderful man, Andy, who brings along 3 amazing kids, Olivia, Aiden, and Easton. In our spare time, we enjoy movies, parks, and travel! I'm also a huge pet lover and I've adopted several rescues! Andy, and I were recent owners of a local restaurant, Spudz-N-Stuff, where we owned two locations. Sadly, like many other small businesses and families, COVID-19 affected us adversely, so we decided to close up and I decided it was time to pursue my life long dream of becoming a realtor! 
I absolutely love the thought of helping someone find the perfect home for their family!  I'm so proud to be part of the Carson Lowry team! When you team up with one of us, you essentially get us all. We will go out of our way to create the perfect home buying/selling experience for you! 
Leave it to Lowry!